Dr. Dermot Trainor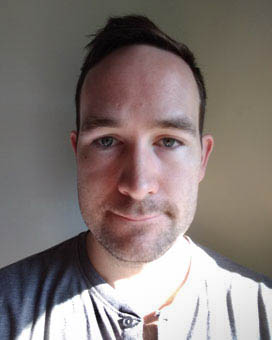 Position Title: Visiting Assistant Professor
Department: History
Office: St. Benedict Hall 318
Phone: 913.360.7558
Contact Dr. Dermot Trainor
---
Dermot Trainor is a Visiting Assistant Professor of History at Benedictine College this year. He teaches the survey courses for U. S. History and an upper division course on the American Civil War.
By academic training Trainor is a historian in modern America. His research focuses on both the history of the Reconstruction era and twentieth century U. S. foreign policy. He currently has a number of articles under consideration at the Journal of Labor, the Journal of African American History, and Diplomacy & Statecraft. He is also currently in discussion with Cambridge University Press on the publication of his doctoral thesis, The Rise and Fall of the National Liberal Party, 1870-1880.
Born and raised in Belfast, Northern Ireland, Trainor has a undergraduate degree in history from Durham University, and an MPhil and PhD in American History from the University of Cambridge. Outside of work, Trainor most enjoys pursuing his passion for classical piano, and has recently given performances of concertos by Rachmaninoff, Bach & Beethoven.