Giving To Benedictine - Contact Us
Tim Andrews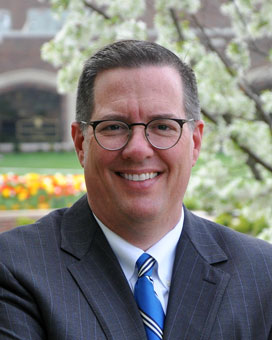 Executive Director of Planned Giving
Tim Andrews is a 1988 Benedictine graduate who has been with the college for nearly 18 years as Director of Planned Giving. He has taken on the additional role of Executive Director of Alumni and Career Services. He will work to align career services with the alumni community and leverage those strong relationships to create internship and employment opportunities for Benedictine students.
Phone: 913.360.7363
tandrews@benedictine.edu
Kelly Vowels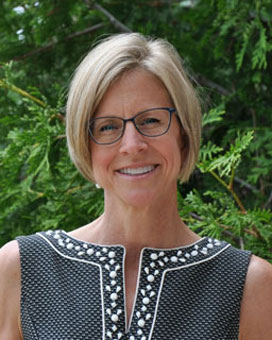 Vice President of Advancement
More information coming soon.
Phone: 913.360.7418
kvowels@benedictine.edu
Rosemary Wilkerson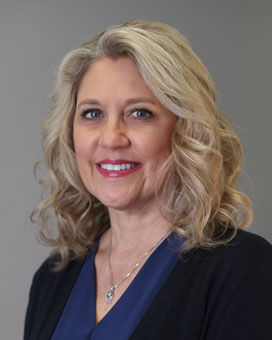 Executive Director of Development
Rosemary Wilkerson currently serves as the Executive Director of Development at Benedictine College. Her responsibilities include cultivating alumni relationships, solicitation of major donors, and stewardship of planned gifts from Benedictine College alumni and friends to help secure the long-term financial strength of the College. She served as Director of Development at Benedictine during the Faithful to the Story Campaign in 2000. Mrs. Wilkerson earned a bachelor of arts degree in English education in 1990 from Washburn University; and holds a master of science degree in mass communications/public relations from the A.Q. Miller School of Journalism at Kansas State University. 
Phone: 913.360.7417
rosemaryw@benedictine.edu
Doug Longstaff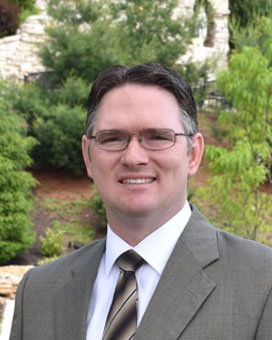 Director of Annual Giving
Doug Longstaff is a 2007 graduate of the Benedictine Executive MBA program. He earned his BA from Franciscan University of Steubenville. Having previously worn a couple of hats in the Alumni and Advancement offices at Benedictine, Doug has been the Director of Annual Giving since 2017. His role is to engage alumni, parents and friends in the life of the college through annual support for all aspects of the student experience.
Phone: 913.360.7452
dlongstaff@benedictine.edu
Sara Kramer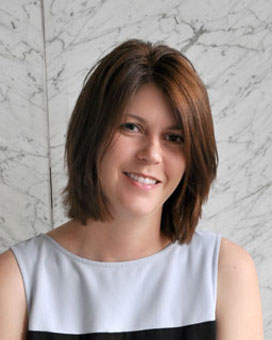 Director of Advancement Services
Sara Kramer is a 1998 Benedictine graduate who has been with the college for 20 years.  She has been with the Advancement office since 2005.  She is currently the Director of Advancement Services and Research.
Phone: 913.360.7612
skramer@benedictine.edu
James Kew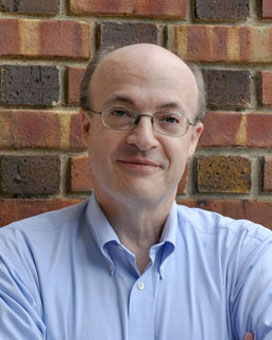 Gift Processing Specialist
James Kew is a 1986 Benedictine College graduate who has worked in advancement services at the College since 1989.  His work is centered around gift recording, receipting and record keeping. He has a long family association with the college. His father, Lewis (deceased), was Class of 1946; his brother, Craig, is Class of 1988; and his mother, Margaret (deceased), didn't attend Benedictine but taught music at the college from 1964-2012.
Phone: 913.360.7416
jkew@benedictine.edu
Kelly Mendoza
Advancement Services Coordinator
Kelly Paolucci Mendoza joined Benedictine College in August 2015 as the Advancement Services Coordinator, where she helps with the daily advancement operations. Kelly has many family members who are alumni of the college including her Son, Anthony Mendoza who is a 2020 graduate.
Phone: 913.360.7473
kmendoza@benedictine.edu
Kelly Elias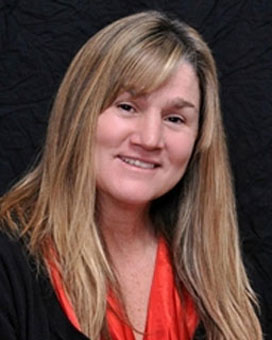 Alumni Engagement Coordinator
Immediately following her graduation from Benedictine College in 1985 Kelly began working as an Admissions Counselor. In 1987 she took a job as a District Manager for the Kansas Lottery. In 2011, after 23 years at the Lottery, she returned to Benedictine College to work in the Alumni Office. Her parents, all of her aunts and uncles, a brother and three children have attended Benedictine. Her grandfather and father are former faculty members. She currently teaches the Benedictine College swim courses.  
Phone: 913.360.7414
kelias@benedictine.edu
Kathy Garrison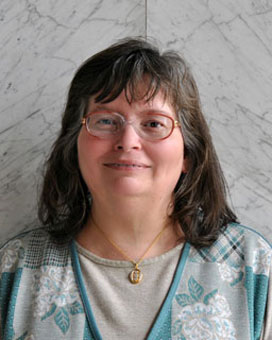 Administrative Assistant
Kathy Garrison joined Benedictine College in May 1979 as secretary for the Public Relations and Sports Information Office. She has a sister that graduated from the college in 1987. Through the years, she has assisted other departments and offices with administrative assistant tasks including the Athletics, Communications, Alumni Relations, and within the Office of Advancement. Currently, Kathy is the Class Notes Coordinator, sharing stories of the alumni/alumnae through the class notes section of the Spirit of Giving alumni magazine, and in her weekly Constituent Notes email. She also handles tasks such as research projects, archival, and stewardship. Kathy counts Benedictine College as her second home.
Phone: 913.360.7427
garrison@benedictine.edu