BCYC Leadership


Business Leadership Track
How do you run a successful business, while still holding true to your Catholic faith and moral values? Being a leader in the corporate world is not in opposition to your faith – but it can be challenging! The Business Leadership program for high school students will teach teens how to operate ethically in the business world, treating people as people, and prioritizing their values in concrete ways.
Track Instructor
Dave Geenens
Associate Professor, School of Business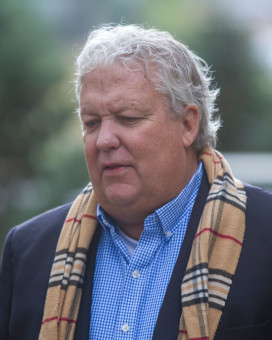 Geenens hold an M.B.A. from Rockhurst University, a B.S. in Accounting from Baker University, and a CPA certificate from the state of Kansas. He is the former President/CFO of Fire Door Solutions, former CEO of Avascend Healthcare Hospitality, and former President/CEO of Impact Design. Dr. Geenens founded and is the CEO of Inhance Leadership - bringing leadership to life. In top of his academic and entrepreneurial accomplisments, he has written the following books, Arise! Life-Changing Truths for the Tormented Leader, Leaderslip: Reversing the SLIDE of American Enterprise Leadership, Nothing is Free: The Price Only Business Leaders Can Pay to Protect Free Markets, Truth and the Transcendent Business: Heresy or Prophesy? Dr. Geenens teaches courses in accounting, leadership, management, and business strategy.