Dr. John Romano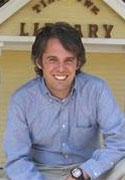 Position Title: Professor and Department Chair
Department: History
Office: St. Benedict 315
Phone: 913.360.7570
Contact Dr. John Romano
---
John F. Romano has been a member of the Department of History at Benedictine College since 2010 and Chair of History and Social Sciences since 2013.  He teaches all courses in ancient and medieval history at the college, ranging from ancient Egypt to the Renaissance.  Most students will encounter him in History 1110:  World Civilization to 1500.  He actively supports the student-led projects in the college's Discovery Day.
By academic training Romano is a medieval historian.  His research emphasizes the history of the medieval liturgy.  He has been endeavoring to answer the question of how what happens in medieval churches relates to people's lives outside of them.  He has recently published an article on the liturgical aspects of Charlemagne's coronation as emperor.  During his time at Benedictine he has become interested in medieval travel and has published a reader that collects sources on this topic.
Originally from Brooklyn, New York, Romano now lives in Weston, Missouri with his wife, Julie, and his daughters, Agnes and Gloria.  In his spare time, he enjoys swimming, running, listening to music, and watching movies.