Dr. Kevin Page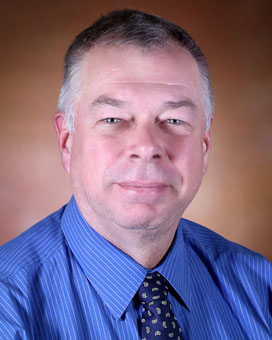 Position Title: Professor and Chair
Department: Journalism & Mass Communications
Office: Cray Seaberg Hall 105
Phone: 913.360.7390
Contact Dr. Kevin Page
---
Dr. Kevin Page is a professor of journalism and mass communications. Page joined the Benedictine College faculty in August 1999. He teaches a variety of courses but specializes in print and digital design and First Amendment law. Page has served as a college media adviser since 1993. He and his wife, Susan, live near Cummings, Kansas. They have two adult sons.
CLASSES
MC128: Layout and Design
MC216: News Writing
MC280: Web Design I
MC380: Advanced Web Design
MC307: Basic Broadcast
MC316: Advanced Reporting
MC475: Media Law & Ethics
Also, specialized topics courses in new media, interactive media design and multimedia reporting.
RESEARCH INTERESTS
New media, interactive media, media literacy, media law and ethics. 
OTHER INTERESTS
Page provides professional web design services to non-profit and religious organizations. 
DEGREES
1983, B.S., Emporia State University
1993, M.S., Ball State University
2000, Ph.D., University of Kansas