Dr. Richard Crane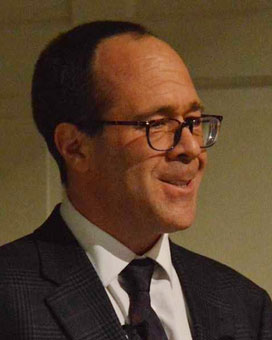 Position Title: Professor
Department: History
Office: St. Benedict 312
Phone: 913.360.7495
Contact Dr. Richard Crane
---
Richard F. Crane joined the Department of History in Fall 2013. He teaches upper-level courses in early modern and late modern European history, as well as World Civilization since 1500. He also works with students on various Discovery Day projects.
His research focuses on the French Catholic Church during World War II. The author of two books, his articles have appeared in such periodicals as The Catholic Historical Review, Patterns of Prejudice, and Studies in Christian-Jewish Relations. He has been a visiting fellow at the United States Holocaust Memorial Museum's Center for Advanced Holocaust Studies.
Crane was born, grew up, and went to college in Connecticut, graduating from the University of Connecticut with his doctorate in 1994. Before coming to Benedictine, he taught at UConn, Bowling Green State University, Grambling State University, and Greensboro College.