Dance Program - Theatre & Dance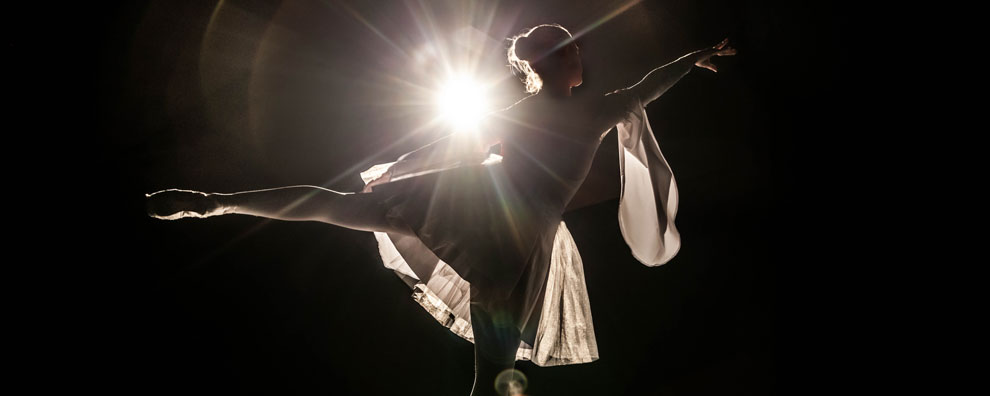 The Dance program offers courses on an alternating semester schedule and covers a variety of styles, from jazz and tap to ballet and musical theatre dance. The highlight of the program is its two yearly showcase performances, one at the end of each semester. Some performance work is also done in conjunction with Raven School of Dance, a youth program started by alumna Cheri Menk.
Contact Marla Heeler for more information.
Course Requirements for a Dance Minor
Individuals pursuing a dance minor are required to complete a minimum of eighteen hours of designated courses. Some dance courses are offered on an alternating semester schedule. The student who wishes to minor in dance is advised to check with the department chair regarding the scheduled course offering. Transfer students pursuing a minor in Dance must take a minimum of 25% of the coursework required for the minor at Benedictine College.
DANC-1010, Introduction to Dance
DANC-1500, Dance Wellness
DANC-2040/2050, Ballet I/II Dance 91
DANC-2055/2065, Jazz I/II
DANC-2080/2085, Tap I/II
DANC-3800, History of Dance
DANC-3500, Dance Pedagogy
THTR-2250, Movement for the Performing Artist Suggested Electives:
THTR-1010, Introduction to Theatre
THTR-1150, Fundamentals of Acting
DANC-2020, Music Theatre Dance
THTR-4790, Internship or Practicum
DANC-3010, Advanced Tap/Jazz/Ballet/ Modern
MUSC-1000, Fundamentals of Music Theory
MUSC-1003, Functional Keyboard I